WARNING: THIS VIDEO CONTAINS LANGUAGE, ALCOHOL, TOILET JOKES, ETC! YOU HAVE BEEN WARNED!
If Undertale Was Realistic is a parody of Undertale created by SmashBits Animations on YouTube.
Story
An alcoholic genderless child falls into the Underground and goes on a 'realistic' run. Along the way, they meet new 'friends' who make things even more weird for them.
Videos
Due to copyright conflicts with SmashBits Animations and the creator of some of the 3D models used in the animations, the video links had been removed from YouTube around Q1 2017.
Starting in April 21, the episodes would be rereleased but without the Undertale soundtrack possibly for avoiding further copyright issues. Changes include certain auditory revisions.
The remakes can be found at SmashBitsTeam.
Trivia
Months earlier, SmashBits has gotten in trouble for using assets without giving proper credit to the resources's creators, leading to a copyright strike. On April 21, the first episode was rereleased, only without Undertale's music possibly for avoiding further copyright issues.
On March 12, Coyote uploaded a rebuttal video, explaining why SmashBits got a copyright strike for the models used without properly crediting and also censoring comments.[1]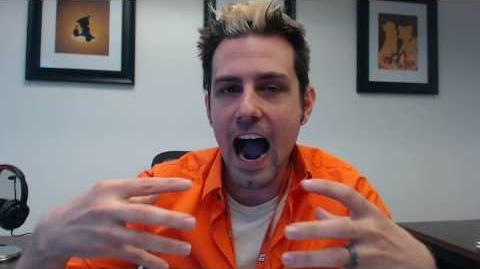 External links
↑ https://youtu.be/xeGggohPnIg [REBUTTAL] "Coyote & Modellers vs SmashBits & Rick Jones" - A Tale of Ethics
Ad blocker interference detected!
Wikia is a free-to-use site that makes money from advertising. We have a modified experience for viewers using ad blockers

Wikia is not accessible if you've made further modifications. Remove the custom ad blocker rule(s) and the page will load as expected.